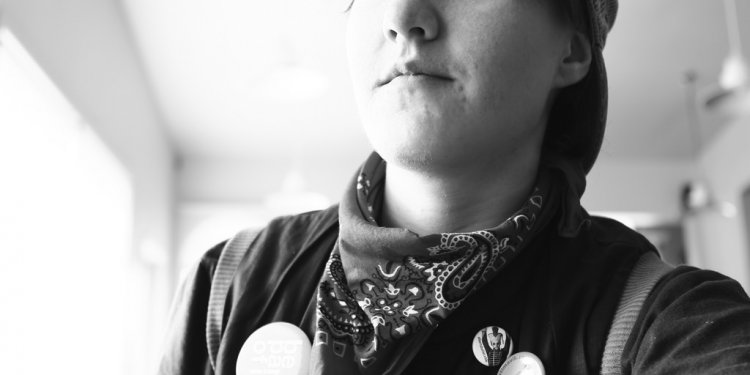 Healthy eating breakfast ideas
Below are a few selection and snack tips to satisfy your sensitive and painful belly.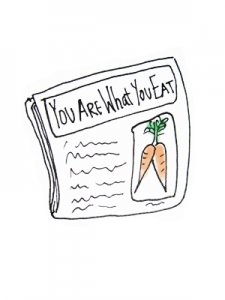 Always check ingredient labels as manufacturers may alter ingredients.
FODMAP friendly Breakfast:
Oatmeal (½ glass, cooked) topped with strawberries and blueberries (about ½ cup total) and 1 tablespoon chopped walnuts.
Egg omelet filled with baby spinach, purple pepper and cheddar cheese. Love with an orange.
Udi's white loaves of bread toasted with 2 tablespoons peanut butter (natural and organic) topped with ½ sliced up banana and a sprinkle of chia seeds.
Erewhon Corn Flakes or Crispy Brown Rice (gluten complimentary) cereal with lactose no-cost milk and ½ sliced banana and 1 tablespoon pumpkin seeds.
EnvironKidz Gorilla Munch with lactose free milk topped with ½ cup blueberries.
Banana Walnut Pancakes: Namaste Waffle and Pancake combine or Bisquick Gluten no-cost Pancake and Baking combine ready with FODMAP friendly components incorporating in ½ mashed ready banana, 1 tablespoon chopped walnuts and cook as directed. Top with a drizzle of pure maple syrup.
Green Valley yogurt (check ingredients eliminate individuals with honey or make use of various other appropriate lactose free yogurt) top with ¼ cup Bear Naked Vanilla Almond Granola and ½-1 cup strawberries.
Chappaqua Simply Granola Vanilla and Flax with lactose free milk and a lime.
EnvironKidz Panda Puffs with lactose no-cost milk and a kiwifruit.
Smoothie: ½ cup frozen blueberries, 3-4 ounces ordinary Chobani Greek* (or substitute in lactose free) yogurt blended with 2 teaspoons chia seeds until frothy (lactose content should always be accepted in 3-4 oz.)
Vanilla French Toast: Whisk 1-2 eggs with ¼ glass lactose free milk, 1 tsp vanilla extract and a dash of cinnamon. Using suitable gluten free breads, plunge in blend and brown up in skillet. Drizzle with pure maple syrup or a sprinkle of confectioner's sugar. Top with ½ glass fresh sliced strawberries and 1 tablespoon of sliced up almonds.
FODMAP friendly Meal and Dinner:
"Rice Bowl": information of brown rice, layered after that with sliced Boston lettuce, cherry tomatoes, and scallion (green part only) top with grilled chicken or shrimp, and grated cheddar. Add fresh lemon liquid and essential olive oil drizzle for dressing.
Tuna Salad Lettuce Wraps: Tuna combined with Hellman's mayonnaise, splash of fresh lemon liquid, ¼ celery stalk sliced and fresh dill, served in Bibb lettuce leaves and a part of Baked Kettle potato chips. Enjoy with 3/4 cup chopped cantaloupe.
Grilled cheddar, ham and tomato sandwich (use Udi's White breads or any other reduced FODMAP breads choice) with a side of kale salad (1 glass finely sliced kale, 5 cherry tomatoes, 1 tablespoon pumpkin seeds with essential olive oil and lemon dressing)
Tostada Pizza-Cook 1 pound floor chicken with 1 tablespoon of chili dust (select chili dust without added onion such as for instance Spice Appeal Brand), 1 teaspoon cumin, 1 tsp paprika and ½ tsp sodium in non-stick skillet. Include ½ cup water and simmer until cooked through with no much longer green and cooked through. Top tostada layer with ¼ cup of meat mixture and sprinkle of grated cheddar cheese. Bake in 350 degree F oven until cheese melts (about 3-4 minutes).
Packed Baked Potato: Very carefully scoop out hot potato filling from 1 big baked potato. Blend with 1 tablespoon lactose no-cost milk and 2 teaspoons butter. Sprinkle with 1/4 glass shredded cheddar cheese, mash to mix and put back in hot potato. Top with sautéed red peppers and sliced chives.
Slim little bit of grilled steak (London broil or Flank), Bibb lettuce salad with grated carrots, cherry tomatoes and orange pepper pieces with dark wine vinegar and olive-oil dressing and part of roasted potatoes.
Rice pasta thrown with fresh chopped tomatoes, garlic infused oil (don't consume the garlic!), and fresh basil. Provide with lean, center cut pork cut and sautéed zucchini.
Quinoa sautéed with red pepper pieces, pine nuts and garlic infused olive oil. Enjoy with roasted chicken or grilled fish.
Corn spaghetti tossed with garlic infused essential olive oil, ¼ cup feta mozzarella cheese, ¼ glass drained and rinsed canned chickpeas, some kalamata olives, sliced fresh parsley and mint or basil per preference.
Stuffed peppers: Brown and prepare carefully ground turkey, meat or Quorn grounds (no onion or garlic). Period with sea-salt & pepper. Toss with equal amounts of prepared rice or quinoa. Merge lower amounts of feta mozzarella cheese, chives and parsley. Stuff peppers and bake in covered casserole dish until pepper is smooth and cheese is melted.
FODMAP friendly Snacks!
Snyder's of Hanover pretzels (gluten no-cost) and cheddar mozzarella cheese
Rice dessert with peanut butter, ½ ripe banana sliced and topped with 1 tablespoon sliced almonds
Rice crackers, Swiss cheese piece and 10 grapes
Vanilla lactose no-cost yogurt (Green Valley) with blueberries and 1 tablespoon chia seeds
½ sandwich with Udi's white bread with sliced up chicken, Bibb lettuce and tomato slice.
Lundberg Rice Chips (sea-salt), a small number of peanuts and a few baby carrots
Crunchmaster Multi-seed crackers, string cheese and an orange
Baby carrots and sliced up cucumber wedges with dilly plunge (Blend ½ cup lactose free cottage cheese with fresh chopped dill, sea-salt, pepper in blender until creamy)
Banana pieces with spoonful of almond butter or peanut butter and sprinkle of semi-sweet chocolate chips
Go Macro protein replenishment peanut butter club or 88 miles chocolate and sea-salt club.
Share this article
Related Posts